READYMADE RECRUITMENT SOFTWARE
CLOUD E-RECRUITMENT SOFTWARE YOU CAN OWN
We can instantly provide you with your own Cloud Recruitment Software Server for your local, national, or global business to fully own in-house, and it's incredibly affordable!
E-Recruitment Software will do the heavy lifting for you to make your recruiting easy. Quickly find suitable applicants for your vacancies through thousands of candidates anytime, enjoy the recruiting efficiencies, financial benefits, and time savings offered by using ASAP Recruit's Cloud Recruitment Software.
ASAP Recruit's readymade recruitment software option is a standalone e-Recruitment cloud solution for any organisation to fully own in-house for greater internal control of your own data, customisation and cost savings. We will have your own Cloud Server and Recruitment System up and running in 7 days, for further information please contact us via the form below.
Own it for your secure HR needs in-house!
Integrate it into your other sytsems!
Further customise it to meet your specific operational needs!
Onsell its access to your customers!
Or start your own recruiting business!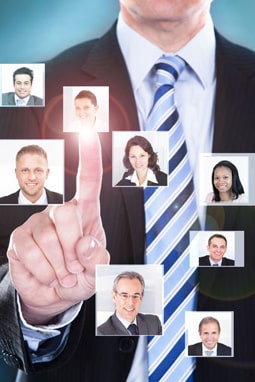 Standalone software often called Readymade software is a considerable cost effective and a much quicker way of establishing a fully owned in-house software solution, without the headaches of extensive development time and expense! Purchasing a software solution that has already been built and industry tested over many years can save an organisation significant costs and thousands of hours of development time.
Savings offered by our readymade software solution are:
Save 10,000+ hours of development time!
Be up and running in 7 days!
Instantly provide an online recruitment solution to all of your offices, globally!
No more ongoing SaaS costs!
No ongoing tether to an external provider!
Greater internal

security and control

over your data!
An additional asset to your business!
We can also show you how to save tens of thousands in costs and a 20x plus ROI, which all goes straight to your bottom line!

Whilst our online cloud e-Recruiting software is cost effective for any sized organisation to quickly access a recruitment solution, many organisations prefer managing and owning their software in-house, for increased security, control, cost advantages, and to further customise it to meet their operational needs.
ASAP Recruit can provide their standalone, readymade e-Recruiting software for a customer's full ownership, control and further development. This will deliver a fully operational Cloud recruiting system throughout their whole organisation quickly, saving thousands of hours of development time.
ASAP Recruit has also partnered with Already Built in Sydney, who are a specialist in B2B software solutions to assist the implementation with customers where required.
Please enquire via the form below for further information:
(Affiliate enquiries also welcome!)