READYMADE RECRUITMENT SOFTWARE
IN-HOUSE E-RECRUITMENT SOFTWARE FOR YOUR BUSINESS
ASAP Recruit's readymade recruitment software option is a standalone e-Recruitment solution for an organisation to own in-house.
Standalone software often called Readymade software is a considerable cost effective and a much quicker way of establishing an in-house software solution, without the headaches! Purchasing a software solution that has already been built and industry tested over many years can save an organisation significant costs and thousands of hours of development time.
Savings offered by our readymade software are:
Save 10,000+ hours of development time!
Save hundreds of thousands in costs!
Be up and running within days!
Instantly be able to provide an e-Recruitment solution locally, nationally or globally to all of your office locations!
Whilst our online cloud e-Recruitment software is extremely cost effective for any sized organisation to quickly access a recruitment solution, large organisations may require managing and owning the software in-house, further customising it to meet their specific operational needs.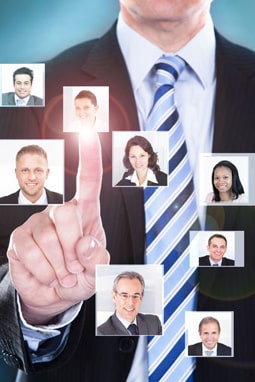 ASAP Recruit can provide their standalone, readymade e-Recruitment software for a customer's full ownership, control and further development.
This would deliver a fully operational recruiting system throughout the whole organisation quickly, saving thousands of hours of development time. Further system modifications can then be managed in-house as and if required.
Please enquire via the form below for further information: